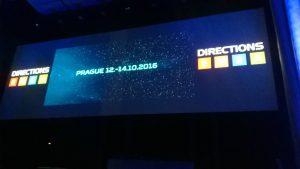 LinkedIn Learn4NAV –   DIRECTIONS EMEA 2016 BE AWARE OF WHAT YOU HERE!
NAV 2017 – NAV 2018
Besuche die Abendveranstaltung auf der DIRECTIONS EMEA 2016 und hole dir dein persönliches Learn4NAV Equipment kostenfrei!
Triff uns dort persönlich, vertreten durch Michaela und Rene, und lasse dir erzählen welche Vorteile unsere Plattform bei der täglichen Arbeit mitbringt und welche Möglichkeiten sich daraus ergeben.
Noch kein Learn4NAV Anwender? Dann halte zusätzlich Ausschau nach unserem Learn4NAV Voucher Code und genieße unsere Plattform bis zum Release von NAV 2018.
Bis bald!
LG Rene