After you are the decision owner for yourself on our learning platform when, where and for how long you are going to learn, besides meet-ups, we launch the next Premium Feature. The Virtual Classroom.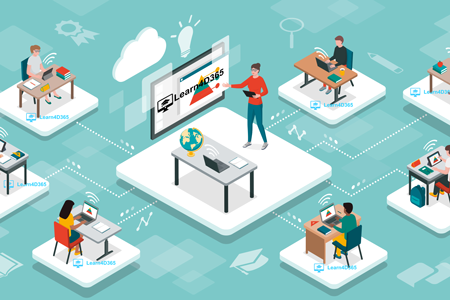 Dynamics 365 Online Learning with Social Interaction
How to combine online training with the social interaction of a classroom? There are many arguments for this. But arguments are not enough here. You have to implement them.
A few weeks ago we informed you about our new feature of personal meet-ups. As expected, these are already used regularly.
What is the Learn4D365 Virtual Classroom
The Learn4D365 virtual classroom enables interaction between trainers and participants during the online training. The coach is the companion and coach.
Wouldn't it be interesting and helpful to know others who are working through the same topics. How about a predefined timetable, goals, the possibility of asking questions and still learning whenever you want, and where you want?
That's the Virtual Classroom. We open up these opportunities, free of charge, for all premium customers.
The Virtual Classroom is a new benefit of the Premium subscription in 2021 and opens the virtual doors for the first time on 31.03.21. You can always find the current dates of the Virtual Classroom in our Virtual Event list.
3/31/21 Free Dynamics 365 Onboarding
2-4 trainers will be available as companions on certain dates. The following topics are planned and end with an official verified Learn4D365(R) certification. The control of learning objectives is thus included in the same way.
The topics can be completed individually or in the certification path.

Virtual Classroom Opening: March 31, 2021
Get your official certificate and certification from verified provider Learn4D365.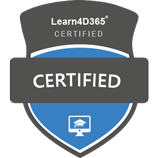 Completion: verified online certificate, verified online badge
Target group: beginners, new employees, experienced people who want to get certified
Cost: Exclusive event for premium customers. Employees of Premium customers are allowed to participate free of charge. We recommend, for learning goal control, to purchase a personal login.
How to register
Premium access required
Purchase an additional license per employee for training (recommended)
Sign up for the Virtual Classroom on our platform
A trainer will then contact you to tune the content. If you have any questions beforehand, do not hesitate to contact our support team.