An intuitive user interface to learn something means that the using feels good from the first click. With our Learn4D365, we started to develop this feeling years ago.
More than +300 companies and over 4000 registered users agree with us. With the Learn4D365 D365LMS, we have now taken the next logical step.
Dynamics 365 learning – individual experience
You manage a team, one or more customers, or maybe even an entire company. The D365LMS enables you to use our content and expand your own course program by creating custom courses.
Industry solution content, add-ons, app videos, online training, documents, and more are shared and used in many companies in addition to our content. The D365LMS allows you to manage all of this content in one place.

For every company and every appearance.
You decide which users to learn which content, and you may complete the whole thing with your own tests.
For every team and every effort.
D365LMS – Your learning portal for Microsoft Dynamics 365 on Learn4D365
In reality, the D365LMS only unfolds its possibilities when it is used in combination with the thousands of Learn4D365 content such as videos, e-books, virtual events and personal interactions.
If you are looking for a classic learning portal, you shouldn't go with us. If you are looking for a learning portal with content about Dynamics 365 and the possibility of individualization, then it is D365LMS.
For every content and purpose.
Modular design – Content – Licenses – Learning Portal
The range of products is still modular. If someone needs learning content, you can purchase a Limited or Premium package. If you want to evaluate the learning progress individually, you can do so with licenses. If someone wants to work in a team, company-wide, or in the direction of customer sales, then they can complete the offer with the D365LMS.
The D365LMS offers:
an administration role for assigning and managing users.
a trainer role for creating your own courses and content.
a trainee role for testing the assignment of content and your own courses.

"Our core product continues to be the premium offering with all its features. However, options such as personal licenses, or now the D365LMS, complete the offer in a direction where everything is in one place for training Dynamics 365. This is true for IT companies as well as for the end customer," says Rene Gayer CEO and founder of Learn4D365.
D365LMS Trial and Prices
A 10-day trial version is available which is going to be merged into a paid "starter" version. Charges are 16.90 € / month in the annual model. The Prerequisite is a limited or premium account for the portal itself. All other companies/users are to be licensed according to the price list.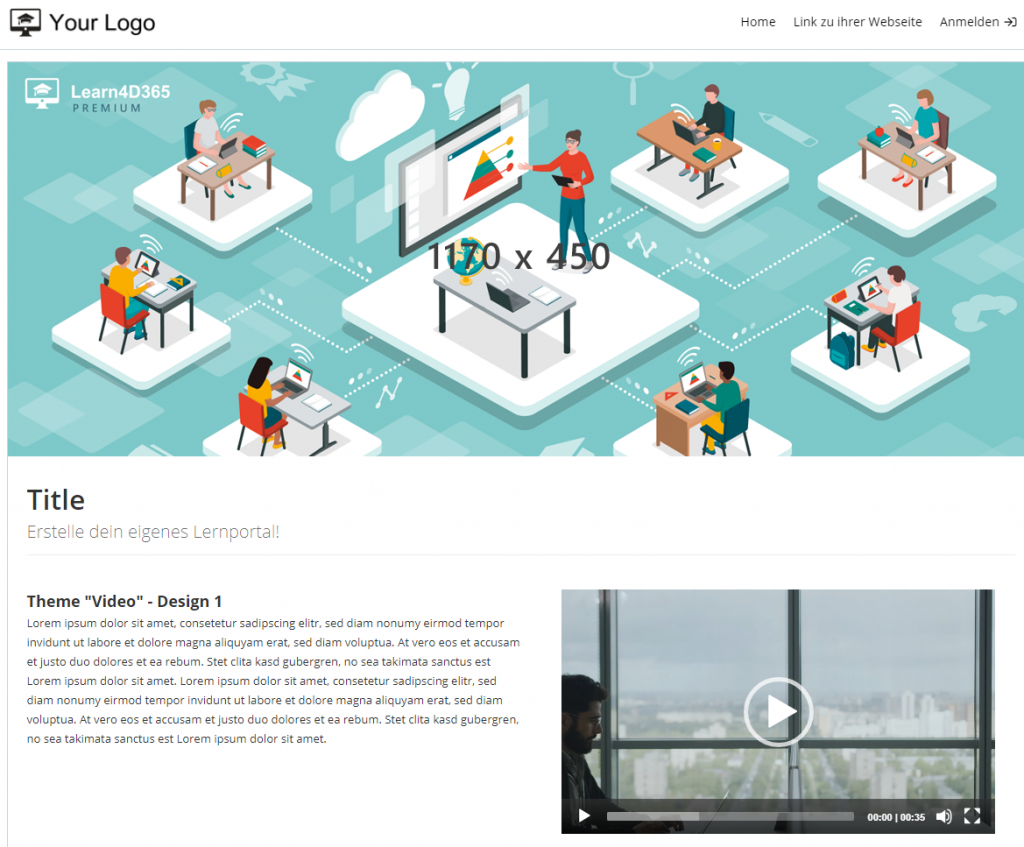 Languages
The portal is available in several languages.
D365LMS – Availability
The offer has been officially available since 01.03.21. Together with our customers, we are proud to be able to take the next stage of our training journey.
More information can be found on our website.