If you use the Business Central 2022 wave 1 version with cumulative update 2 (20.02 for short), you will notice that there are display errors in the latest version of the Chrome and Edge browsers.
Update: the problem may not only affect the latest version of Business Central!
These errors concern, as far as we could determine, Boolean fields, so-called switches, partly also Assist-Edit fields, which are the three dots next to the number field and the calendar symbol next to date fields.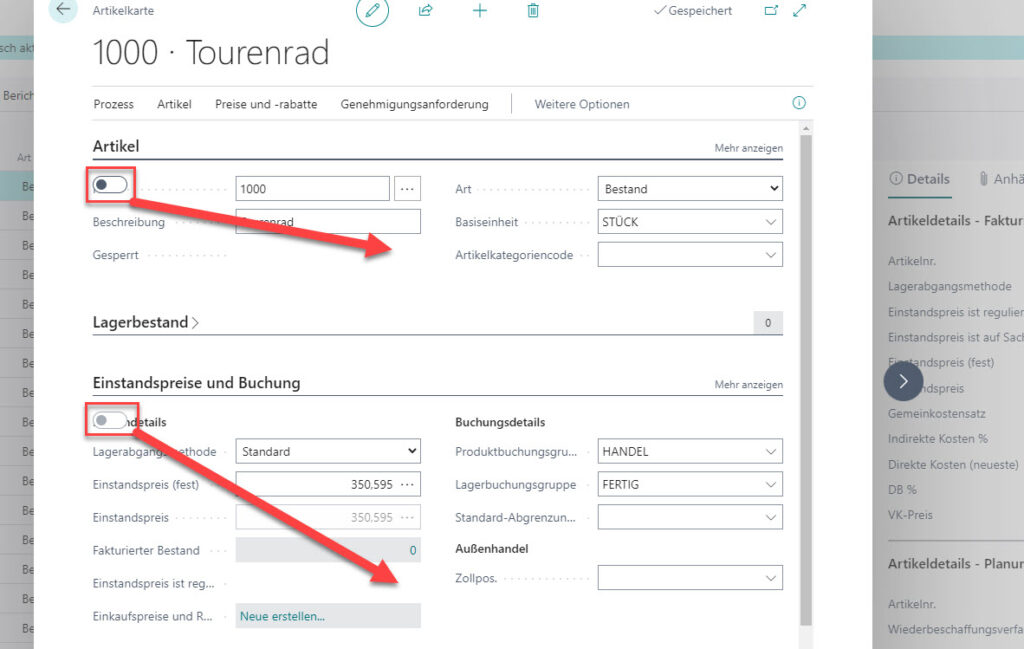 There are not many solutions at the moment, except to use the browser Firefox (or similar), because there this phenomenon could not be observed. A downgrade of the Chrome or Edge browser also leads to the desired success.
If you use the OnPrem version of Business Central, you can also fix the problem by changing the CSS files. Of course, this approach involves a certain risk.
However, we assume that both Microsoft and the browser manufacturers are working on a solution and that it will be available soon.