Since day one, we have not only been trainers/authors in our company but also users of Business Central. We always stayed up to date with regular upgrades.
Some time ago, Microsoft released Business Central in the cloud and immediately the question arose: "Is the cloud version also a good alternative for us"?
Mandatory criteria for moving to the cloud
The following topics were particularly relevant for us:
Data protection – what happens to our data? Here we came to the conclusion that the data is probably more secure at Microsoft than on a local server with us. You just can't replace the many experts who care about the security of your customer data at Microsoft.
Availability – Can I always work? Now here two scenarios came to mind. Internet failure and failure of the cloud service. On the subject of Internet failure, we found that we can hardly work without the Internet anyway, so the missing ERP system makes no difference anymore. Since we are constantly recording videos with the cloud version and are also very active in the preparation in the cloud, we were able to determine here that there were practically no failures of the cloud service.
Data security – Will my data be backed up? This topic has long been the showstopper for us. The cloud database was backed up by Microsoft, but it was not known at what intervals and whether a backup can be rebuilt. It was only when this issue was resolved that we seriously considered migration.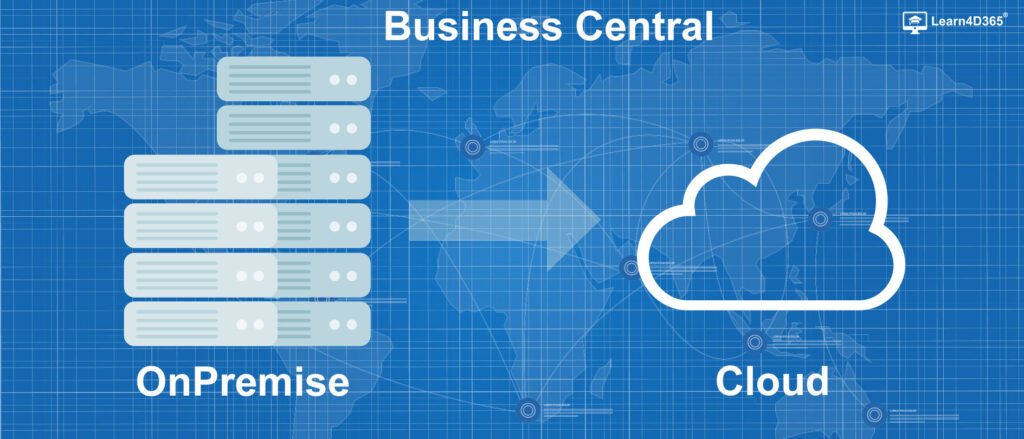 Hot Topics
Then, of course, there are a wealth of other points, but they are not an issue for us internally. But in order to give a few points to consider here, I still list them here:
File handling – is everything possible in the cloud?
Direct printing – what costs might be incurred here?
Programming code changes – is my code cloud-ready?
Extensions – Are all my extensions, purchased industry solutions, etc. available for the cloud version?
License costs – what costs can I expect in the cloud instead of local maintenance?
legal requirements – Is it a problem for my industry if the data is not necessarily located in the EU?
Connection of external devices – is everything possible?
Monthly updates – can my users cope with monthly updates?
Practical tip: Make a list of all external components and extensions and check whether they are cloud-ready.
Why move to the cloud with Business Central?
Now I have written for a long time about possible risks and problems. So why switch to the cloud at all? Of course, this is a very individual decision. For us, the following points were decisive:
no more local server management necessary
no more time-consuming upgrades required
We were convinced from the beginning of the technical implementation of the cloud version, but as a user we still had some concerns at the beginning. However, these concerns have now been dispelled and since upgrades were becoming more and more time-consuming for us, most recently because our version of the Internet Information Server was no longer compatible with the latest Business Central version, we decided that now was the right time to switch to the cloud.
An exciting journey begins.
For those who are in a hurry, we have created a video training on our platform. Here is the trailer:
The complete training can be found here: Business Central Cloud Migration (German)