I can still remember the first days when I started with Navision to support customers. In addition to the classic setup and configuration, the topic of reporting and analyzes in Dynamics 365 Business Central has always been an essential part.
Well, such an ERP solution itself of course already brings a lot of preconfigured reports. But you know from a practical view, that numerous reports are company-specific.
The challenge is to know the structure of the data. What are the correlations, where is which data stored and why is this data there? This is knowledge that is usually already brought along by a specialist, and cannot be acquired overnight.
But that's not what it should be about when we talk about tools that an application provides. For this reason, Dynamics 365 Business Central offers a variety of possibilities and functions that I would like to briefly discuss:
The account schedule
Microsoft: Account schedules are used to arrange the accounts from the chart of accounts in an informative way. The ability to set up multiple layouts allows you to define the information that you want to see in the chart of accounts.
In other words:The accounting schedula is a reporting and analysis tool for the field of financial accounting. (+Cost Accounting) The budget and posted entries can be evaluated.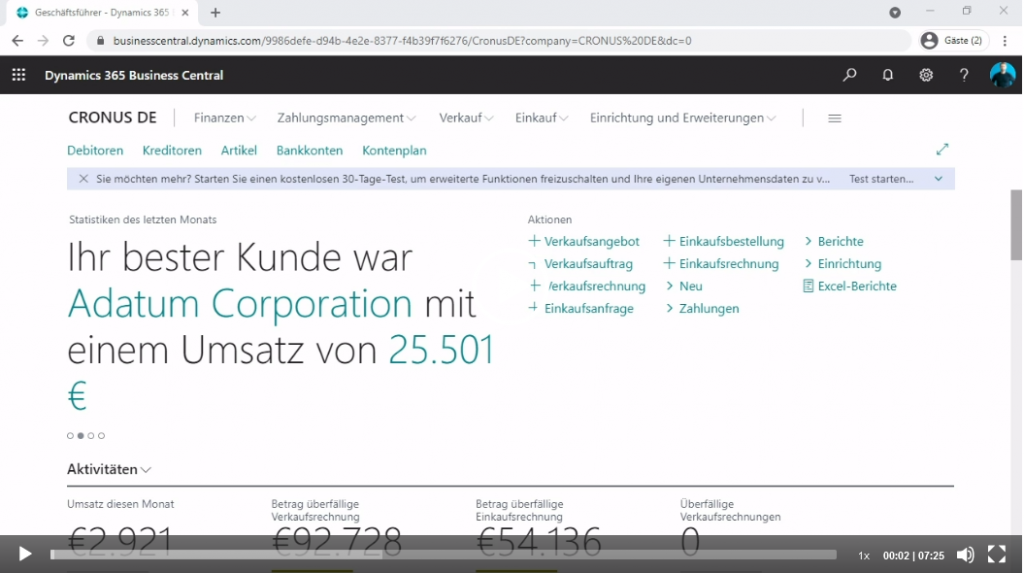 Analysis Reports
Microsoft: You can use analysis reports to generate specific reports based on the records of the posted transactions (e.B, sales, purchases, inventory, and warehouse regulations).
In other words:The analysis reports are a reporting and analysis tools for the areas of purchasing / sales / warehouse. It is functionally well comparable to the accounting schedule, with significant differences in the key figures, since these areas have different content. (Examples: costs, prices, quantities, etc.)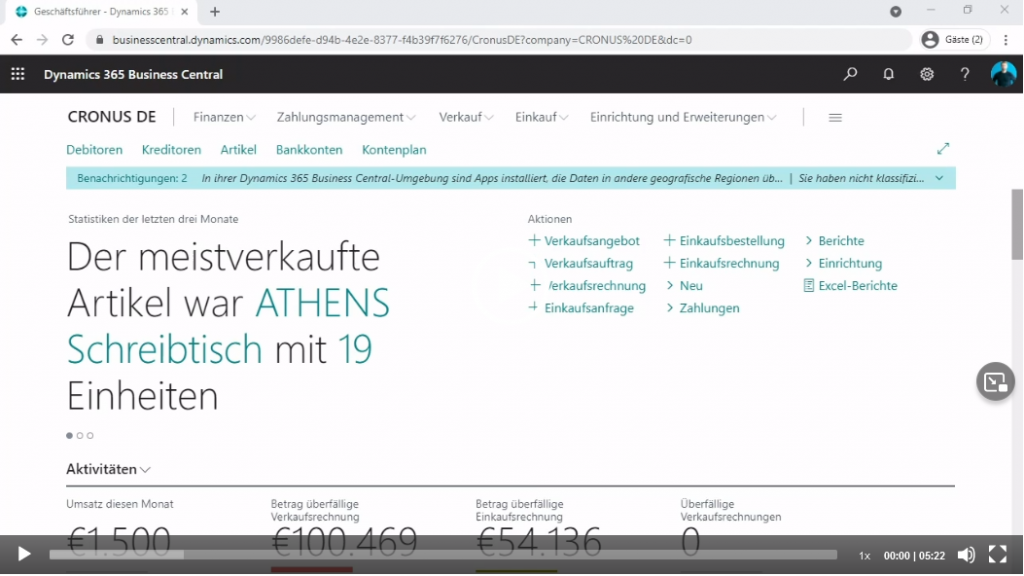 Analysis by dimension
Microsoft: An "Analysis by Dimension" displays a selected combination of dimensions. You can save and retrieve any analysis view you have set up.
In other words:The analysis by dimension allows a more detailed analyze on the financial data. This requires dimensions are in use. In order to evaluate postings exclusively via accounts, dimensions also allow the individual posting to be provided with a purpose / property. (Examples: cost center, cost unit, country, groups, employees, etc.)
The tool can only be used if the topic of dimensions in general is used in Business Central.
Dimensions
Dimensions are attributes and values that categorize items so that you can evaluate them on different documents and in different tools. Dimensions can, for example, indicate from which project or from which department a movement originates.
So you can already see that the topic of dimensions is not a topic of finance only. However, the analysis by dimension is a tool of financial data. The majority of the existing reporting options offer filters for dimensions.
Reports
Reports are already integrated evaluations in the system that can be integrated by the manufacturer Microsoft, or by your system partner. These reports have a specific evaluation purpose and often offer additional filter options on master data, transaction data, dimensions and periods.
Reports can be found in various places such as lists, maps, role centers, and other views. If you are thinking about a special report, it makes sense to look for existing reports in the corresponding "department" within Business Central.
In most cases, creating these reports requires developer knowledge of Visual Studio Code, Report Builder, and the AL programming language.
Excel
Well, at first glance, this may seem wrongly worded as a "tool", since Microsoft Excel is of course a completely independent software. However, the integration of the two Microsoft products (which is what users expect) is now really remarkable.
With a few mouse clicks, the data easily copied, but you can also establish an online connection to the system. This not only brings the advantage that many Office users are familiar with Excel functions, this data can be easily updated directly in Excel at any time.
Create, save and reopen, update, done. Freat? Sure, but of course, you have to create the analysis in Excel first.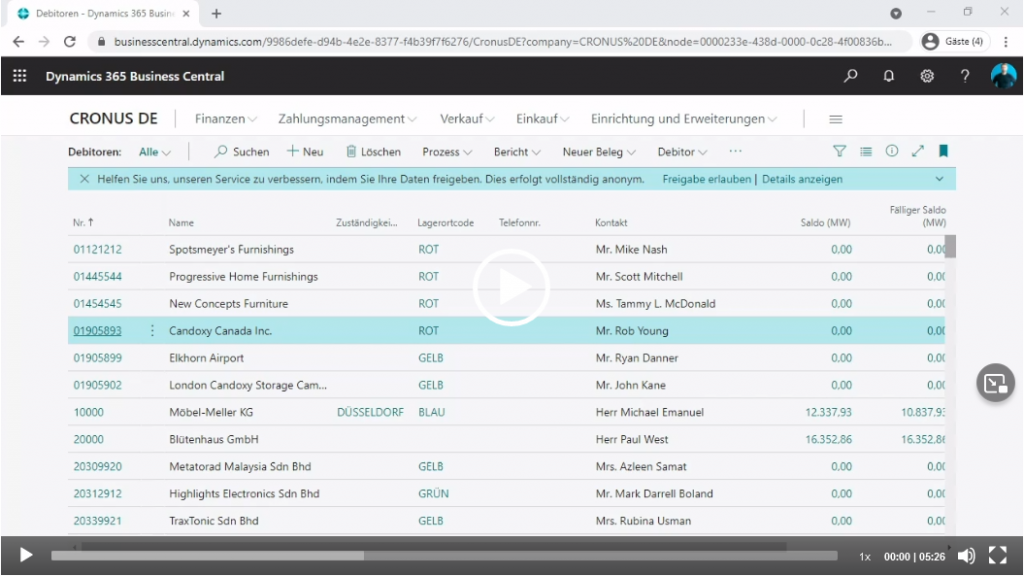 Power BI (Desktop)
Ha, Power BI would probably have been expected by many as the first point. The reason is simply, that it is shown in the first place, especially in presentations. It's nice to point out, to interact and it doesn't talk back 😊.
Seriously:
Microsoft Power BI: Cloud-based services from the Microsoft for the creation of analyses, reports and dashboards. Through the use of cloud services, fast evaluation options and so-called insights are also available for large amounts of data. Advanced knowledge created by artificial intelligence services and machine learning. In addition, it allows multiple users to collaborate based on the same data and analysis.
Ingenious, practical, but chargeable (at least for business use)
Power BI Desktop: A free, locally installed software that offers a lot of visualization functions for creating analysis and reports. From my experience, as long as you stay away from scripts, a very user-friendly application, if you do not expect too much from yourself (and the report). Colorful and interactive.
The tool is free of charge, but can be combined with the cloud services if required.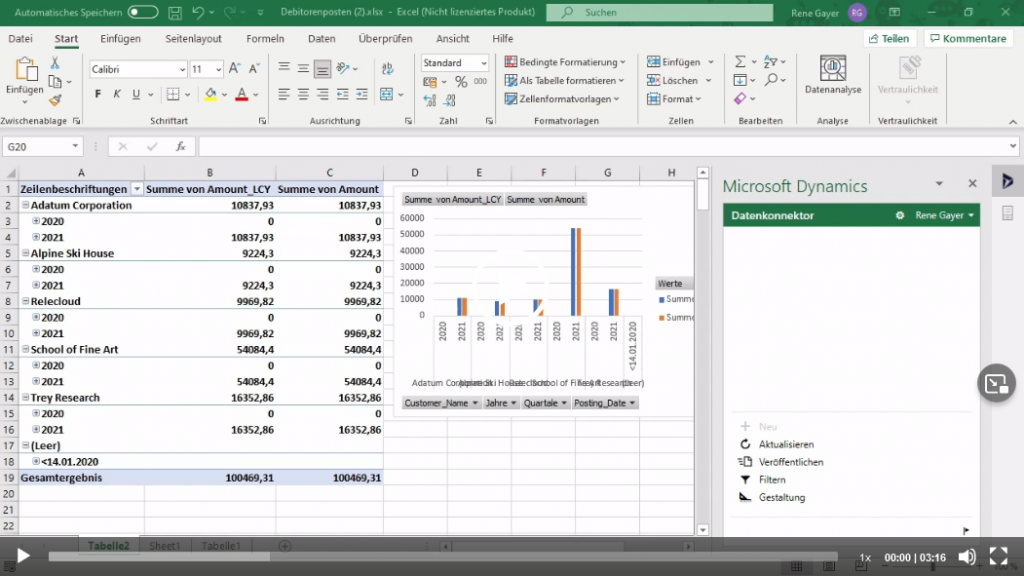 KPI for account schema
This is an advanced feature for Excel integration that makes it possible to use its accounting schedules outside of Business Central. Classic areas of integrated applications are Excel and Power BI (Desktop)
More features in Dynamics 365 Business Central
Apart from the "big" points, Business Central offers various smaller variants that can be quite interesting. So you can filter List views and save these views as your custom views,or display certain things in the role center directly. These things are actually not to be overlooked in the daily work and arise with regular use quite automatically.
As you can see, in addition to the possibilities to create analyses, there are numerous functions for users. Personally, I am and have always been a friend of using things that are available. Therefore, you have to invest time in acquiring the knowledge. In return, you not only get new skills and your own reports, but also the flexibility to be able to adapt this reports to your business needs at any time.
Analysis tools and evaluations in Business Central
In order to obtain a first, compact and efficient overview of all possibilities, the following online training analysis tools and evaluations in Business Central (German) is available.
The course shows, in about 5 hours, in various smart units an efficient overview for users.